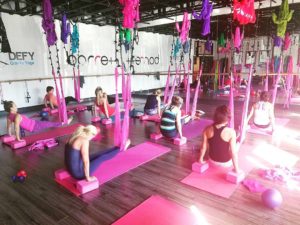 Defy Gravity offers a variety of creative fitness classes designed to keep you energized and fit! These ever-changing classes will allow you to experience fitness in a way you never have before – and you will never take the same class twice! Our incredible instructors are constantly staying on the cutting edge of fitness to bring you unique, challenging, empowering classes that will get your heart pumping, body moving and muscles growing like you have never seen!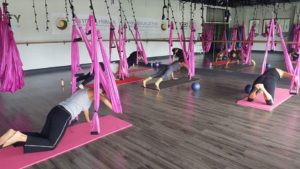 Defy Full Body Sculpt
These classes are more than unique!!! Only at our studio, a truly one-of-a-kind method combining barre technique with yoga swings, hula hoops, free weights, fitness bands and more! Defy Full Body Sculpt will target every muscle, work the core, challenge balance and leave you feeling revitalized, renewed, and stronger every day!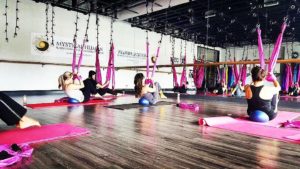 Defy Ab Sculpt
This 45 minute class will target your core from the inside out! We will focus on toning and defining the abdominals to improve core strength, achieve better posture, and feel stronger in all ways!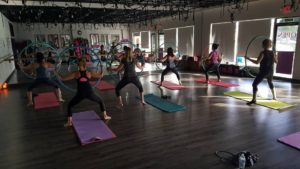 Hoop Core Fitness
We are honored and proud to be the only certified Hoop Core Fitness studio in Florida! The Hoop Core system, designed by World Record holder Betty Hoops, burns 100 calories every 10 minutes. This fun, heart-rate & smile increasing cardio workout uses hula hoops in a way you have never seen! This incredible class is designed for absolutely anyone who wants to get in great shape and have fun doing so! Designed for: Core Strengthening, Increased Oxygen & Blood Flow, Flushing of Body Toxins, Increased Flexibility, Improved Digestion, Increased Range of Motion, Stronger Sense of Consciousness, Endorphins & Hormone Stimulation, Fun & Happiness!!! Come try something new, fun & sure to bring a sweat to your body & a smile to your heart!