Lisa Midlarsky, owner of Defy Gravity, is a certified Tantra Life Coach. Below, Lisa shares her journey to Tantra and explains exactly what this ancient, powerful practice modernized for today's world truly means.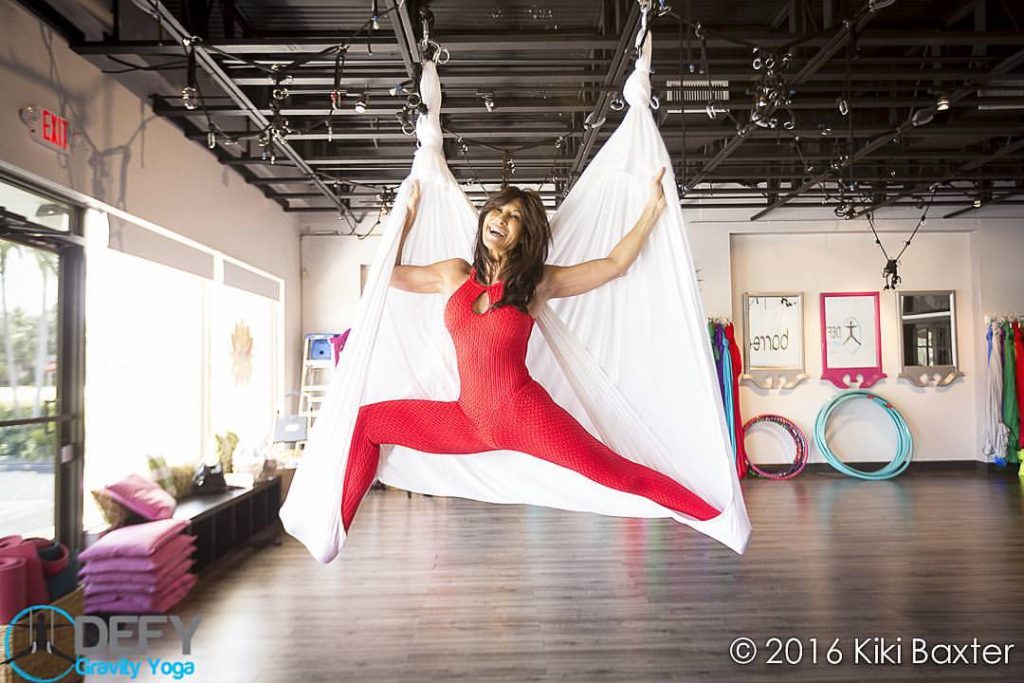 Growing up I was a shy, introverted and sensitive. I was so scared of life that I often numbed my feelings to help me feel safe. I never felt seen or heard as a child and those feelings followed me into adulthood. My life changed seven years ago when I started on my path of deep inner personal growth. I became a yoga teacher and opened Defy Gravity Yoga, specializing in aerial yoga. I loved aerial yoga because it made me feel strong, flexible and more than anything, ALIVE! I have watched thousands of students come through my studio in the past 4 years and I see that their bodies never lie. We all have personal trauma from our past that gets repressed and stuck in our bodies, just like it had in mine.
It wasn't until I found my Tantra teacher, Psalm Isadora, that I learned the powerful methods that exist to recognize and deal with this trauma. When left untouched, the pain remains stuck in our cell tissues which can block our life force from creating our best life possible. This life force is our sexual energy.
Why do I want to share this with you? I honestly never thought this would be something I would speak about, especially in public, but I am inspired to do so because I know from sharing my story that I can help break the silence around sexuality and help open us up to having conversations that could drastically improve our quality of life. It is now my mission to help people release the pain in their bodies through Tantra that I realized couldn't reach with just aerial yoga.
I want to teach you how to feel alive to your desires and pleasures, boost your confidence and self-esteem, and deepen connection and intimacy levels. I see the impact I have had and this feeds my soul! Trust me, it won't take you 30 years like it did me!  Go to my website: www.psalmisadora.com/lisamidlarsky to schedule coaching calls, workshops and view online videos explaining just how tantra can shift your life ❤
CLASSES COMING SOON:  O Yoga
Experience feminine flowing yoga and energy activation to make your body, mind and spirit feel great! Let go of stress and anxiety held in your body and mind. You will learn sensuous yoga moves infused with tantra breath-work that uplifts, nurtures and opens your "Shakti" energy. This class is also a workout that will have your heart pumping and body moving!